Whether you're a seasoned pro or new to the lubricant industry, Schaeffer offers a variety of training and sales tools to help you build sales. From customer videos to brochures and online tools, you'll have a variety of resources to use when meeting with customers. Our tools are so strong that if a customer commits to seeing a demonstration, you'll have over a 70% chance they'll become your customer.
Ongoing Training
Combining infield training with classroom and online learning, we'll help you learn the ins and outs of our products and servicing customers. Schaeffer has the largest number of Certified Lubricant Specialists (CLS) in the industry, so you'll have plenty of fellow reps to connect with and gain knowledge.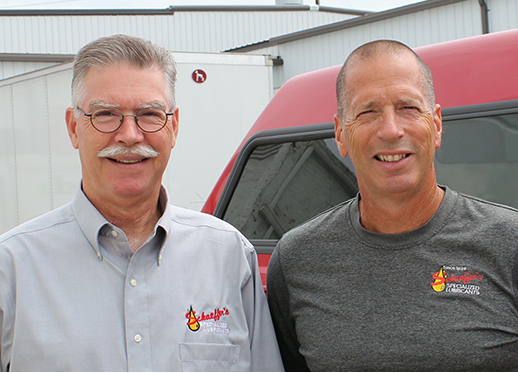 Schaeffer University
Our online portal has all you need to know to get started with Schaeffer. You'll have access to a wealth of information presented in an easy-to-learn format.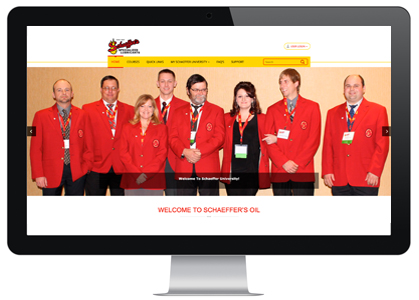 Mobile App
With our exclusive mobile app, you can provide instant cost analysis calculations to help customers see how Schaeffer's products truly offset costs. When you join our team, you have the opportunity to develop your own business with the help of our support staff. Our sales reps enjoy a near-limitless territory in which to sell because our products are successful in so many applications. And the best part, our commissions are among the best in the lubrication industry.